CONTROL 101 – LETS GO TO THE MOVIES – SOLARI'S TOP MOVIE PICKS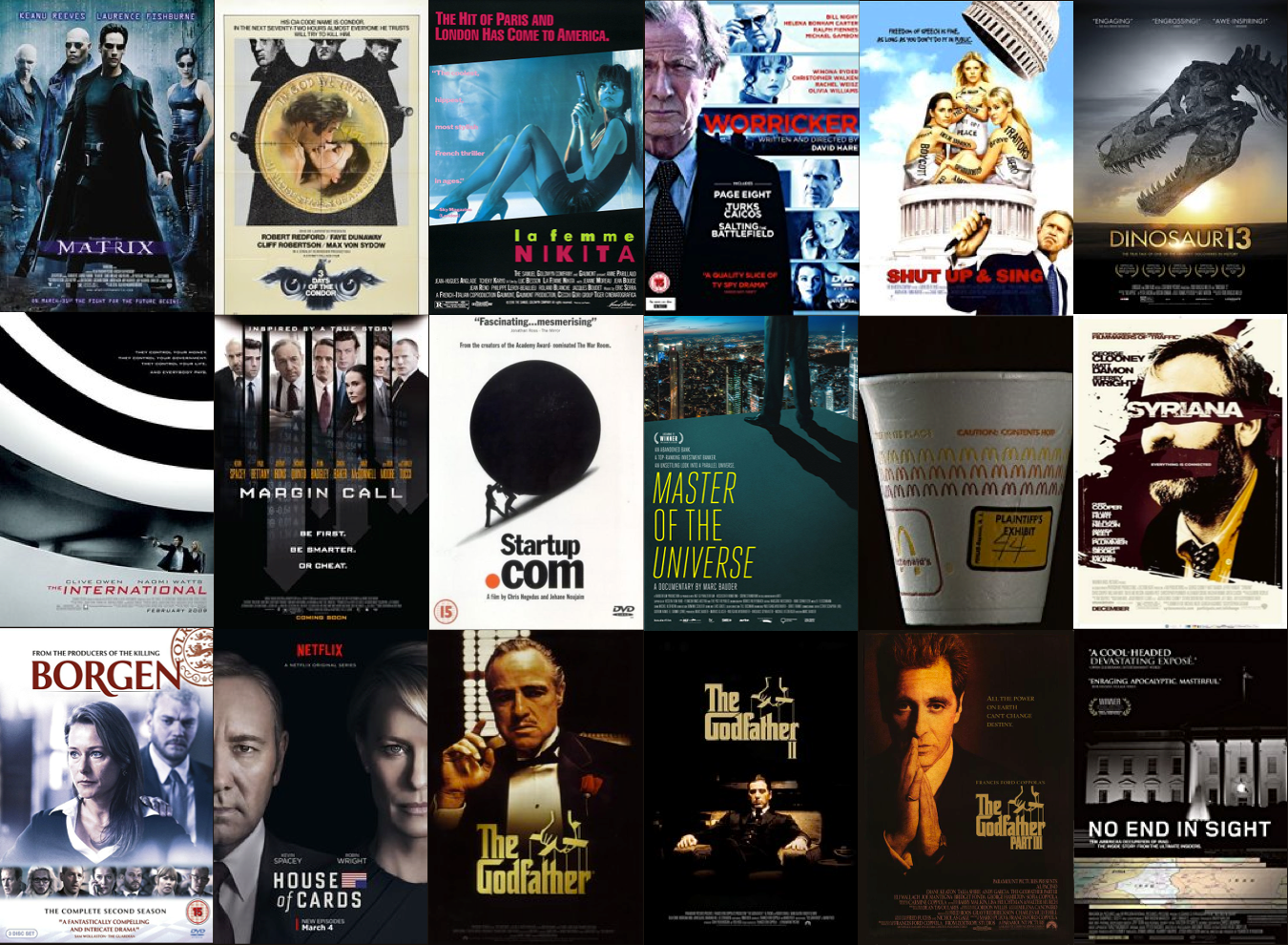 GOVERNANCE STRUCTURE
The Matrix
A touchstone for any computer lover, the movie was released in 1999, the early days of the modern Internet era. Stars Keanu Reeves as Neo, a computer hacker who learns from mysterious rebels about the true nature of his reality and his unique role in the war against its controllers.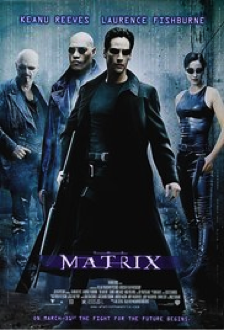 Ed Griffin Interviews Norman Dodd on Tax-Exempt Foundations
G. Edward Griffin interviewed Norman Dodd in 1982 about his findings as a head researcher for the Reece Committee. This is an eye-opening look into what the tax-exempt foundations such as Rockefeller Foundation, Ford Foundation and Carnegie Endowment were really doing with the funds.
Sir James Goldsmith: 1994 Interview with Charlie Rose on Globalization
The interview follows Sir James Goldsmith's book called "The Trap" where he discussed how globalization would lead to a profound harm to populations.
The Book: The Trap by Sir James Goldsmith
Discussion of Goldsmith & The Trap
COVERT OPERATIONS
LEGAL, FINANCIAL AND PHYSICAL TARGETING AND ASSASSINATION
Three Days of the Condor
An excellent action thriller with Robert Redford starring as a bookish CIA researcher who comes back from a lunch break to find all his co-workers assassinated, and who has to outwit his pursuers while solving the cause of the attack. One of the early movies illustrating how "national interests" justify a "removal" of a government employee.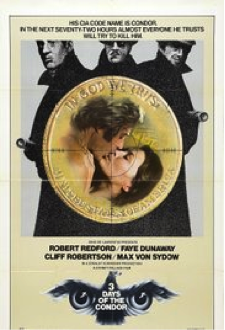 La Femme Nikita – the original 1990 French movie
This French classic that inspired a movie remake and two TV series is a stylish story of a convicted felon who is trained by her government to be an assassin with no rights other than to kill to order.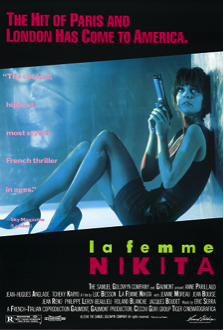 La Femme Nikita – TV Series – 1997-2001 five seasons
A Canadian TV series inspired by the French movie La Femme Nikita is a perfect primer on covert ops and different surveillance technologies. A clandestine anti-terrorist organization fakes the death of a convicted murderer and trains her as a covert operations asset.
https://www.youtube.com/watch?v=BjO0EHEBntg
La Femme Nikita Canadian TV trailer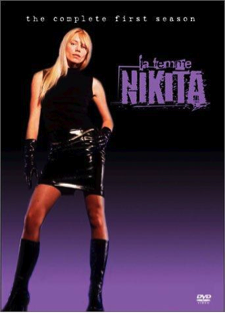 The Worricker Trilogy – BBC 3 part miniseries- 2008-2014
An MI5 analyst is on a run while trying to discover why the Prime Minister had his boss and best friend killed. An insight into British politics, CIA secret prisons, global foundations and political manipulations. Solari commented extensively on this series.
Catherine's comments: https://library.solari.com/the-worricker-trilogy/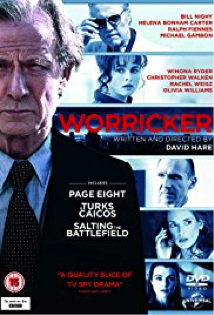 Shut Up and Sing
A documentary on the Dixie Chicks in the wake of singer Natalie Maines' anti-George W. Bush statement at a 2003 concert. Her off-the-cuff remark sparked a backlash of organized and personal right-wing attacks.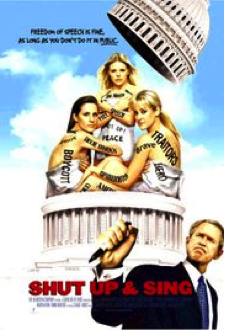 Dinosaur 13
A documentary about the 1990 discovery of the largest Tyrannosaurus Rex fossil ever found… and how it was lost. During a 10-year battle with the U.S. government, powerful museums, Native American tribes and competing paleontologists, the discoverers, found themselves not only fighting to keep their dinosaur, but literally fighting for their freedom.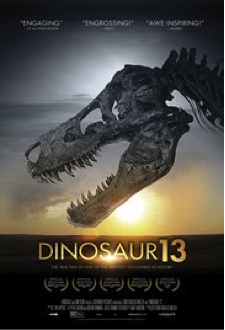 Richard Dolan False Flag Series at Gaia TV
History and implementation of covert operations, and the resultant media coverage, presented to reveal the ulterior motives behind such actions. A great description of "false flags" as control tools to manage systems and introduce new laws.
LEGAL, POLITICAL AND FINANCIAL MANIPULATION
The International
An Interpol agent attempts to expose a major bank's role in international arms dealing. We get to watch war, arms dealing, a corrupt banking system and Clive Owen.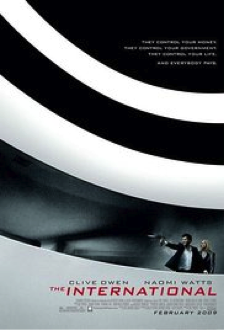 Der Banker: Master of the Universe
A 2013 documentary where a German banker is chillingly straightforward when he shares his knowledge of modern banking's power to prop or topple entire national economies.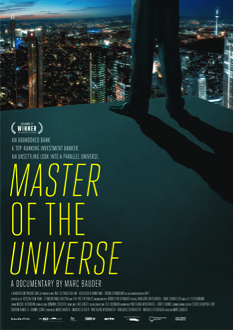 Margin Call
While the official description – "the story follows key people at an investment bank, over a 24-hour period, during the early stages of the 2008 financial crisis" – could not be duller, it is actually a fascinating insight into the Goldman Sachs "Big Short," the Lehman Brothers collapse and the 2008 wipe out of a fraudulent mortgage securities and derivative bubble.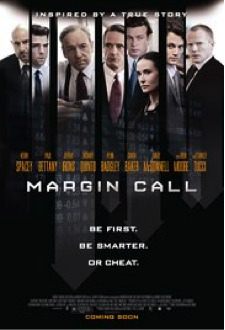 Startup.com
A dotcom era story about two 20-something entrepreneurs whose attempt to create an online service chronicles both the early Internet business models and how a friendship can fall a victim of business realities and covert operations that result in bigger players acquiring up their business for cheap.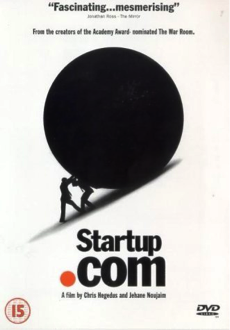 Syriana
A very personal project for George Clooney, the 2005 cinematic bombshell of a movie had as a starting point a memoir "See No Evil," written by a former CIA operative Robert Bauer. Clooney, who executive-produced the film, made no secret of his political fist shaking in this fearless story that tackled global oil corruption, roots of fundamentalism and the governmental collusion.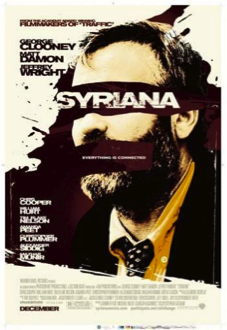 Hot Coffee
A documentary on tort reform. How the infamous McDonald's hot coffee lawsuit and similar cases were exploited as part of a corporate crusade to weaken civil justice.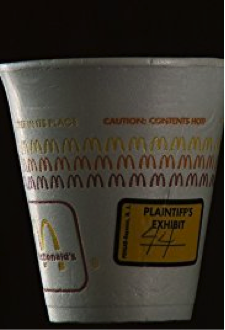 Borgen- Danish TV series 2010-2013
An amazing Danish TV series about a prime minister's rise to power, and how this power changes her political and private life. Every episode is extremely entertaining, smartly written and textbook clear when presenting challenges of governance and the ways collaboration between political parties and factions takes place.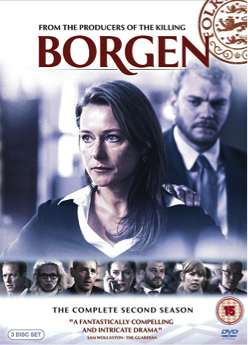 House of Cards- 2013-2017 – Recommending especially season 1 and 2
This political thriller shows a ruthlessly pragmatic congressman who takes revenge on the people who betrayed him. The original BBC series was remade to perfection when portraying the Washington scene during the Bush and Clinton dynasties.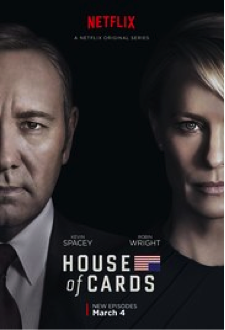 The Godfather – Parts I, II and III
This Oscar-winning masterpiece saga is the best description ever of American organized crime from the turn of the century to 1979 and the relationship between the US government, the Catholic Church and crime empires.
Godfather Part I
Marlon Brando won an Oscar for his role as Vito Corleone, an aging patriarch of an organized crime dynasty who transfers his clandestine empire to his reluctant son Michael. A story of the Mafia's transformation from the Prohibition era liquor smuggling into gambling, union racketeering and protection schemes.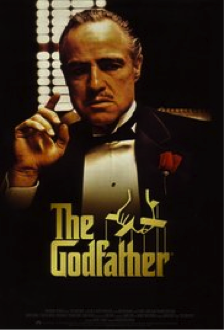 Part II
The early life of Vito Corleone in 1920s New York, juxtaposed with his son's expansion of the family crime empire in 1960's.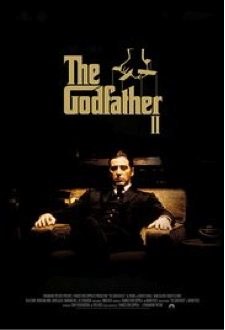 The Godfather Part III
The last installment of the trilogy takes place in 1979 when aging Mafia Don Michael Corleone is determined to legitimize his businesses and ensure the generational transition. The Vatican is one of his business partners.
No End in Sight
Talking heads in this 2007 documentary on the Iraq invasion include Bush administration insiders and military personnel on the ground in Baghdad – all of them relating the arrogance and ineptitude of the decision-makers.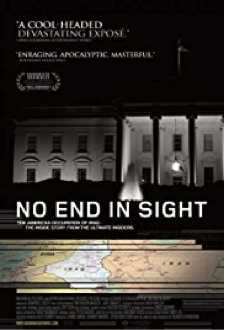 DISASTER CAPITALISM
Geostorm
When catastrophic climate change endangers Earth's very survival, world governments unite and create a net of satellites with geoengineering technologies designed to stave off the natural disasters. After successfully protecting the planet for two years, the system's malfunction threatens a Geostorm that can engulf the planet.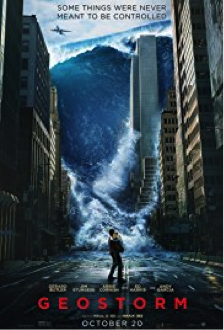 The Take
A Canadian documentary released in 2004 tells the story of unemployed Argentinean autoworkers who take over a closed plant and successfully turn it into a cooperative.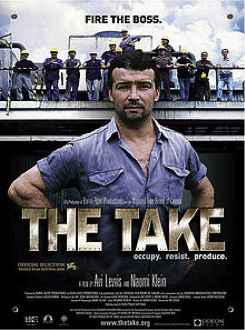 Life and Debt
This documentary looks at the devastating effect of globalization on Jamaican industry and agriculture.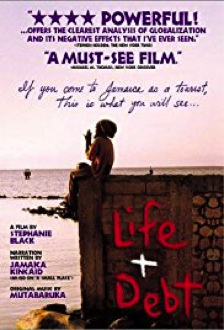 The Power of Community: How Cuba Survived Peak Oil
The documentary examines what happened to Cuba after it lost over half of its oil imports due to the fall of the Soviet Union in 1990. Food production moved from large farms and reliance on pesticides and fertilizers to small organic farms and urban gardens with Cuba becoming an example of how a country can successfully overcome a loss of finite fuel resources.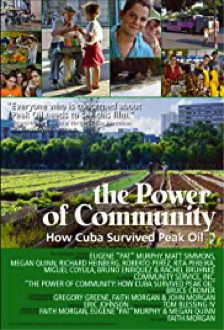 SURVEILLANCE
Enemy of the State
An ordinary man becomes a target when he accidentally receives key evidence to a serious, politically motivated crime. When you look at this 1998 classic on NSA surveillance and watch the tools they used then, imagine what do they have now.
Enemy of the State trailer:
Enemy of the State clip "Get Rid of the Fucking Watch":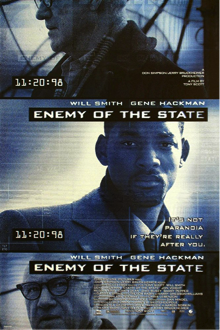 The Conversation
Another Coppola classic from 1974 with Gene Hackman as a paranoid, secretive eavesdropping expert who has a crisis of conscience when he suspects that a couple he is spying on will be murdered.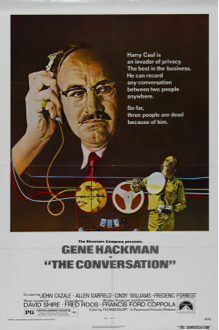 The Listening a.k.a. In Ascolto
A NSA officer defects when he becomes disillusioned by the corporate influence within a U.S. listening station and mounts a clandestine counter-listening station high in the Italian Alps.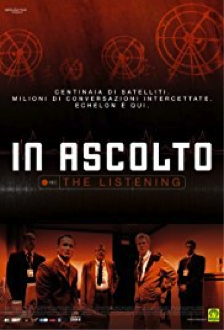 The Lives of Others
In 1984 East Berlin, an agent of the Stasi secret police, conducting surveillance on a famous writer and his lover, finds himself increasingly absorbed by their lives. An illustration why we do not really want to live in a police state. An Oscar for the Best Foreign Language Film in 2007.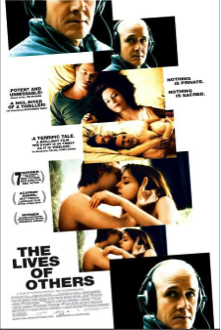 Eye In the Sky
Helen Mirren as a British army colonel who commands a drone operation to capture terrorists in Kenya but the price of harming civilians, triggers a US-UK dispute over the implications of modern warfare.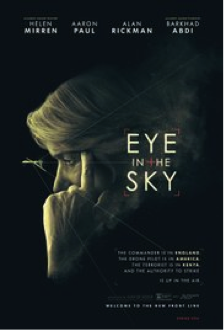 The Wire TV series 2002-2008
Baltimore drug scene, seen through the eyes of drug dealers and law enforcement.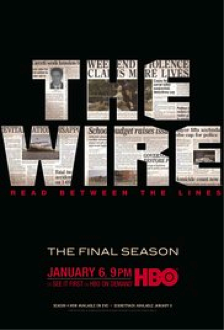 Intelligence – 2 seasons 2005-2007
Set in modern-day Vancouver, the complex story follows a game of information exchange by a boss of a crime organization and a female head of an Organized Crime Unit (OCU). An original and unfortunately short-lived Canadian TV series on how overt and covert economies overlap, cooperate and dovetail.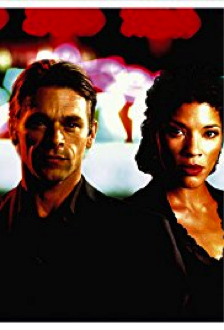 Shadow Government
A 2009 documentary on how data is collected, analyzing the technological landscape and evidence that an ultra-secret global elite controls technology, finance, international law, world trade, political power and military capabilities.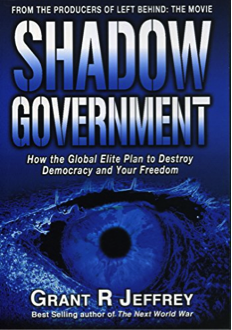 Take Back Your Power
Transparency advocate Josh del Sol digs beyond the 2013 NSA spy scandal, investigating utility and government programs involving mass in-home surveillance via smart meters.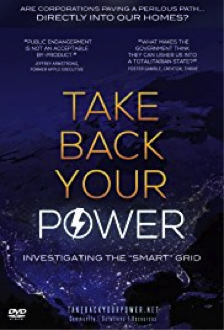 MIND CONTROL
The Bourne Identity
The first and possibly the best of the five movies and one TV series that were inspired by Robert Ludlum's novel about a man who suffers from amnesia but obviously possesses extraordinary fighting and survival skills. Bourne is on the run from the CIA assassins while trying to regain his memory. The 2002 movie struck a chord with audiences for its realistic portrayal of action, the believable, ordinary-looking heroes (Matt Damon and Franka Potente) and a detailed portrayal of invigilation techniques. The amnesia theme was not new; the unglamorous and smart anti-hero was, and The Bourne Identity launched an ongoing franchise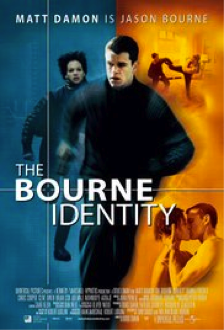 The Bourne Supremacy
When Bourne is framed for a failed CIA operation, he is forced to resume his former life as a trained assassin to survive.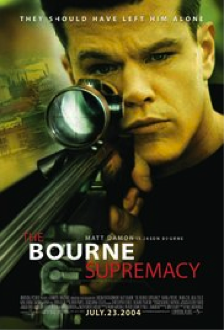 The Bourne Ultimatum
Bourne has regained his memory and he becomes an even bigger threat to his past CIA handlers from a new assassination program.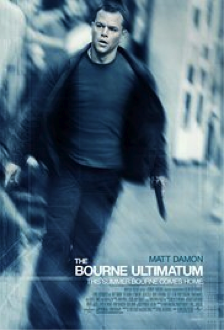 The Bourne Legacy
Jeremy Renner replaced Damon in this installment of the Bourne universe as a new hero but an array of invigilitions, assassinations and lack of accountability in the name of security is the same as in the previous movies. However, audiences have not embraced the new casting and the next movie had Damon return to the franchise.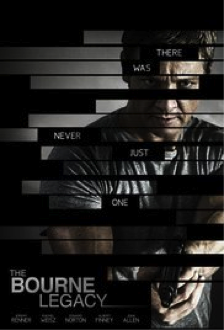 Jason Bourne
Matt Damon is back as Bourne, a special ops expert who is on the run again, drawn out of his hiding by revelations of his family past. You can tell how the real world has progressed since the first movie setting – terrorism and surveillance look here like facts of daily life rather than something unusual. Alicia Vikander is also an interesting character as a millennial operative at ease in the digital world.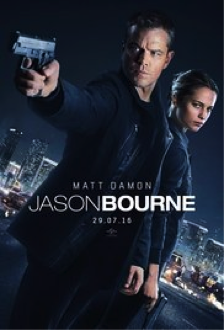 The Manchurian Candidate
A remake of the 1964 Frank Sinatra classic, this 2004 version stars Denzel Washington (and Meryl Streep!) in an updated military conspiracy story about the soldiers in the midst of the Gulf War, who are kidnapped and brainwashed for sinister purposes.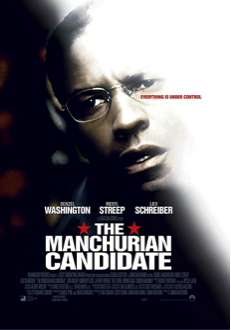 The Forgotten
After being told that their children never existed, a mother soon discovers there is a much bigger enemy at work. Struggling with the effects of mind control. the movie demonstrates the power of a mother's love to oppose dark political control.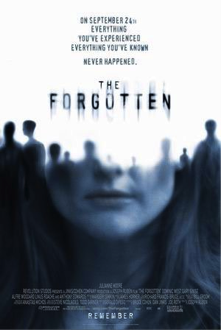 Eyes Wide Shut
Stanley Kubrick's last masterpiece with Tom Cruise and Nicole Kidman as a couple who embark on sexual and moral discovery. The doctors' one-night odyssey takes him into the world of secret societies he did not even suspect of existing in modern-day New York. The movie's release was a 1999 scandal due to its overt sexual scenes that were only available in the international version of the movie.
Trailer:
A masked inititiation scene: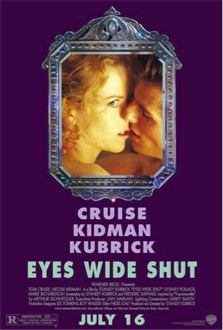 The Century of the Self
A BBC documentary series about the rise of psychoanalysis as powerful means of persuasion for both governments and corporations.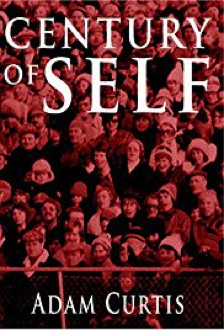 Client 9: The Rise and Fall of Elliot Spitzer
New York Governor Eliot Spitzer went after the big business… until they went after him.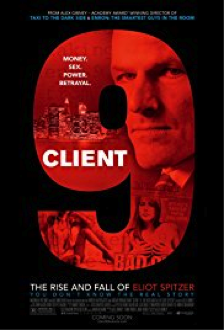 ENTRAINMENT
Explore Melissa and Aaron Dyke's extensive work on entrainment and mind control at Truthstream Media.
WEAPONIZING THE POPULATION
They Live
John Carpenter's 1988 classic about a drifter who discovers a pair of sunglasses that allow him to see that aliens have taken over the Earth. The world is run by ghouls in business suits among billboards with subliminal messages and a mind control machinery that creates frequencies that prevents humans to differentiate between the two species.  Do you want a pair of sunglasses? Not everyone does.
Kingsman: The Secret Service
A London spy organization recruits a naïve street kid just as a global threat emerges from a twisted tech genius. Watch chip implants, cell phones steering the population and adults who break out into inexplicable mass brawls. Global leaders do what they are told or else the implants in their head will kill them.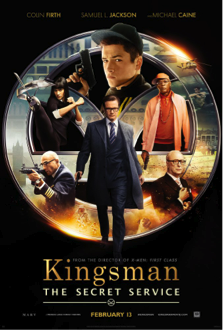 Kingsman: The Golden Circle
The second installment of the Kingsman franchise takes place at an allied spy organization in the US where the two elite secret organizations must band together to defeat a global drug supplier. This time we have biological weapons, populations isolated in cages and a global drug trade. But it still fun to watch the incredibly choreographed fights and impeccable tailoring.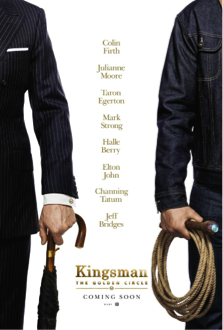 Cell
At the Boston airport, Clay witnesses a scene of chaotic mayhem when an electronic pulse turns hundreds of cell phone users into zombie-like killers.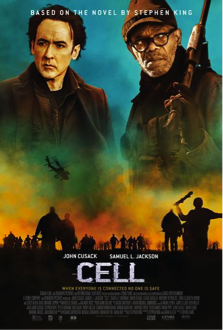 FAKE SCIENCE, FAKE NEWS & ADDICTION
Scientists Under Attack
A documentary thriller about how Agro-Chemical multinational corporations victimize international scientists to prevent them from publishing their scary findings.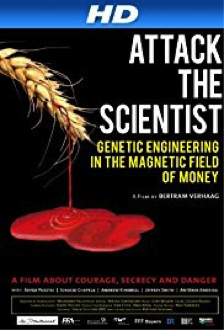 Undoctored
The hidden story behind American Medical Association's attempt to destroy chiropractics in 1960's America.
Trailer:
Sugar the Bitter Truth
A lecture by Dr. Robert Lustig presented by UCSF's Osher Center for Integrative Medicine on sugar's effects on the human body.
Vaxxed
A documentary that posits that the CDC, the government agency charged with protecting the health of American citizens, destroyed data on their 2004 study showing a link between the MMR vaccine and autism.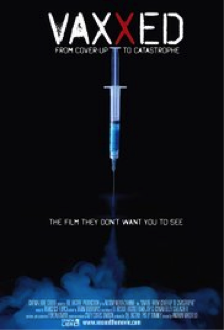 Aerosol Crimes
A documentary produced by global spraying researcher Clifford Carnicom about a radical transformation of our sky through a unique and artificial creation that now crosses new thresholds in the atmospheric and geophysical sciences.
Genetic Roulette
If you eat food, you should watch this documentary. The same serious health problems found in lab animals, livestock, and pets eating GM foods are now on the rise in the US population.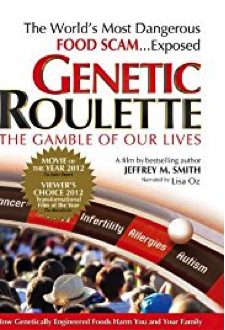 Burzynski: Cancer Is Serious Business
Texas physician and biochemist, Dr. Stanislaw Burzynski was successful in one of the largest legal battles against the FDA in U.S. history. Dr. Burzynski and his patients endured a 14-year battle to obtain FDA-approved clinical trials for a new cancer-fighting drug. His groundbreaking medical research has brought revolutionary cancer treatment to the public and has been saving patients' lives for years.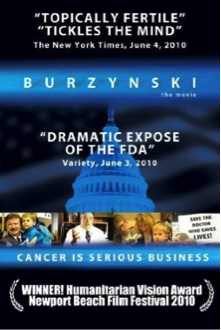 The Rise and Fall of a Scientific Genius: The Forgotten Story of Royal Raymond Rife
Royal Raymond Rife is considered to be a scientific genius whose research led to the development of a cure for cancer with a device using electrical pulses. The FDA considered his experiments to be a crime and in 1946 Rife was forced to close his lab.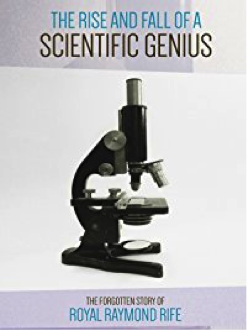 Killer at Large
Politics, social effects and medical problems associated with the rising epidemic of American obesity, which is becoming the single greatest killer in the U.S.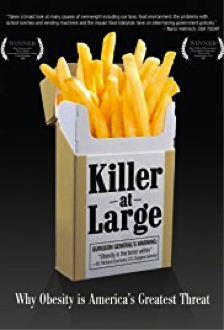 Kill the Messenger
The true story of journalist Gary Webb who in the mid-1990s uncovered the CIA's role in importing huge amounts of cocaine into the ghettos across the country to raise money for the Nicaraguan Contras' rebel army. Webb went public with his evidence and experienced a vicious smear campaign fueled by the CIA, finding himself defending his integrity, his family, and his life.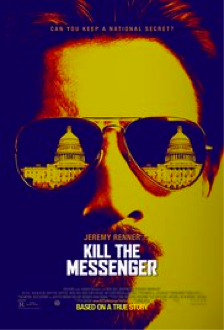 The Phoenix Lights
The 1997 mass sighting of UFOs in the award winning documentary with accounts of dozens of credible eyewitnesses, children, scientists, military, pilots and experts giving compelling testimony. Ufologists call it the most documented and important mass sighting ever recorded. Something obviously happened and was witnessed by an entire city but the media and authorities said it did not.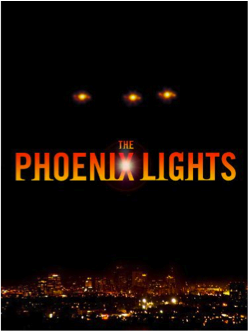 DIGITAL SYSTEMS AND CYBER INSECURITY
Le Rossignol
Igor Stravinsky's opera The Nightingale produced with animation to provide a  great description of where technology is going to take us.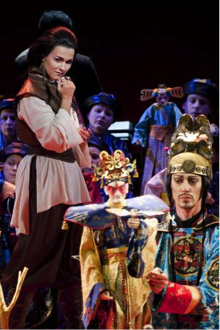 Terms and Conditions May Apply
What corporations and governments learn about people through Internet and cell phone usage, and what can be done about it … if anything. The documentary examines the disappearance of online privacy.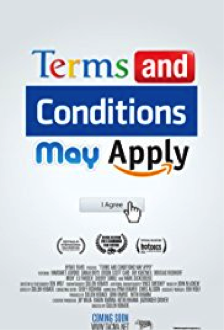 Infowars Interview with Aaron Russo
An interview with Hollywood producer Aaron Russo about the fact that we live under a governance system run by people who believe in mind control. A warning for the consumers not to embrace purchasing and wearing technology that others use to track and financially harvest us.
SPIRITUAL WARFARE
Monsters, Inc.
You can look at it as an animated adventure story for kids. Or you can read it as a story of two civilizations where one gets energy by scaring the other.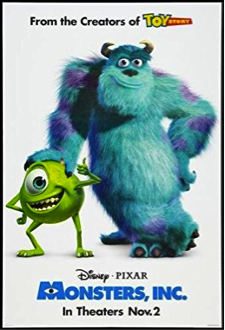 As It is In Heaven
A famous conductor returns to his hometown where he is confronted with many past and current secrets in the small community. This Swedish movie shows how organized religion can be used for control in contrast to a community supporting each other in real spiritual development.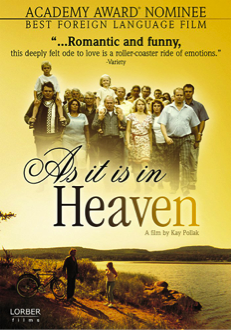 SOLARI REPORTS
Jay Dyer – Unpacking What Movies Tell Us About Mind Control
Catherine Austin Fitts conversation with Jay Dyer in 2016 reviewing twelve movies that teach us a great deal about mind control and related technologies. One way of learning about mind control in all its aspects is to unpack what Hollywood tells us about secret space programs.
Link to the posting:
https://library.solari.com/jay-dyer-unpacking-what-movies-tell-us-about-mind-control/
Read the transcript here: (PDF)
Download the Interview audio file:
Catherine Austin Fitts and Jon Rappoport – Feature Films
In 2012 Catherine Austin Fitts and Jon Rappoport picked five favorite movies each to explain "the real deal" on what goes on behind the smokescreen of misleading, missing or incorrect information. They weave a conversation about what is really going on in the world and how to use our imagination to create our own world.
Solari link:
Catherine's Interview with Jon Rappoport "Let's Go To the Movies".
Read the transcript
Transcript of Let's Go to the Movies I with Jon Rappoport [PDF]
Catherine Austin Fitts and Jon Rappoport – Documentaries
The best documentaries selected by Catherine Austin Fitts and Jon Rappoport for greater understanding of the world in the 21st century. The list was organized into categories. The first is the Real Deal. The second is the Real Deal on What Happens to You if You Tell People About the Real Deal. The third is Food and Health and then the fourth is Inspirational.
The List of Documentaries:
Recommended List of Documentaries
Read the transcript:
Transcript of Let's Go to the Movies II with Jon Rappoport [PDF]
Download the MP3 audio file: